Role: Designer, Animator, Compositor
​​​​​​​
It began with a short but powerful brief from showrunner Matthew Weiner: a man walks into his office, places his suitcase down, and jumps out of the window. One dreamlike loop of events that said nothing about Mad Men yet summarized it perfectly. Out of this close collaboration, directors Mark Gardner and Steve Fuller created this elegant, enigmatic Emmy Award-winning title sequence that ends on one of the most recognizable frames in television history.
Hand picked  by Steven Fuller to lead the 3D implementation and workflow in After Effects. At the time After Effect 7.0 was on its 2nd release post 3D layer support. Worked directly with Steven Fuller, Jeremy Cox, Joey Salim, and Jason Goodman who led the development of the 3D character silhouette along with Jordan Sariego.
Big shout out to the talented Jeremy Cox, who I met and collaborated at the time of production. This was one of Jeremy's first credits at Imaginary forces. Check out his breakdown for more BTS on Mad Men Titles
Inspired by the visual research Director Steven Fuller had done for the storyboards, he depicted the buildings as graph paper grids in 3D space. That was my queue develop familiar mid-century skyscrapers. My biggest influence in the design was the Seagram Building at 375 Park Avenue by famed German-American Architect Ludwig Mies van Der Rohe. This building is one of the most famous examples of functionalist aesthetics and a prominent example of contemporary business architecture.
The following frames were designed by Steven Fuller, for the storyboards. Once approved by showrunner Matthew Weiner, I proceeded to design and develop the building facades.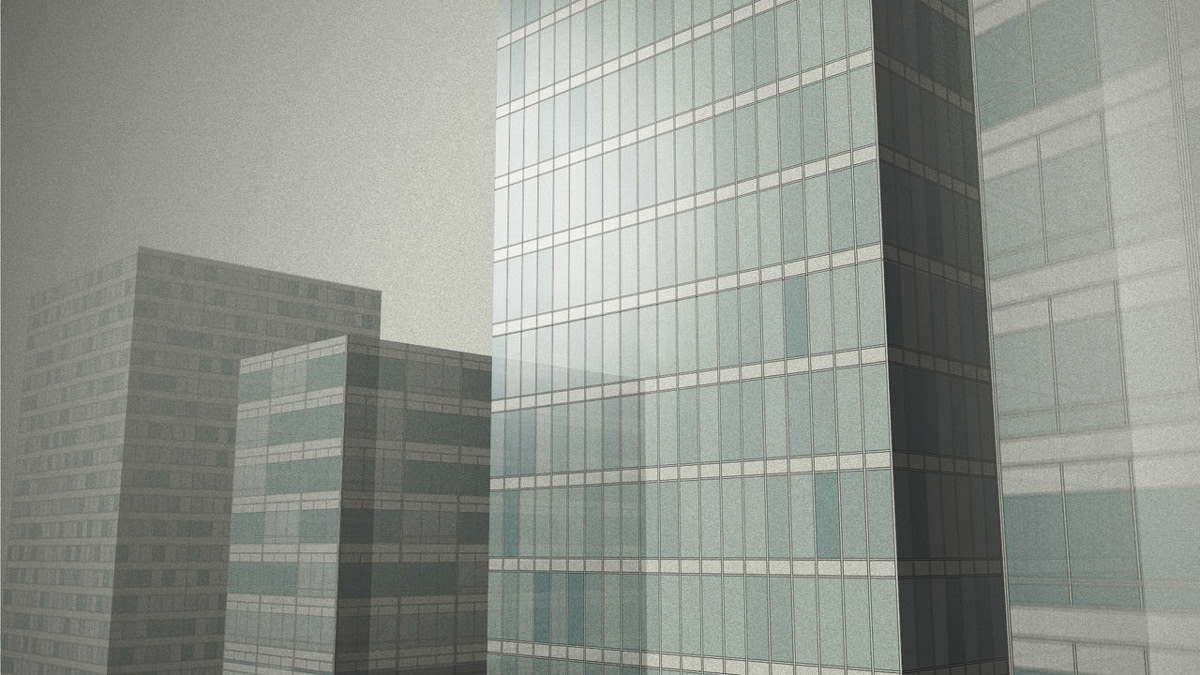 With the Seagram Building as a reference I proceeded to design the vector grids, textured checkered patterns for the windows. Once the 2D elements where completed I modeled buildings in After Effects with stacked 3D comps as planes. Creating the buildings in After Effects allowed for rapid prototyping of the signage on the facades designed by fellow designer Joey Salim
Once the buildings where textured and placed, I led the 3D camera moves throughout the fall sequence. A note from the Steven Fuller was to move the cameras as if they where actual cameras, not a virtual joyride with endless seamless transitions. The idea was to cut between scenes to maintain a classic cinematic feel.
The following are select shots from the sequence to showcase the, textures, content and camera moves.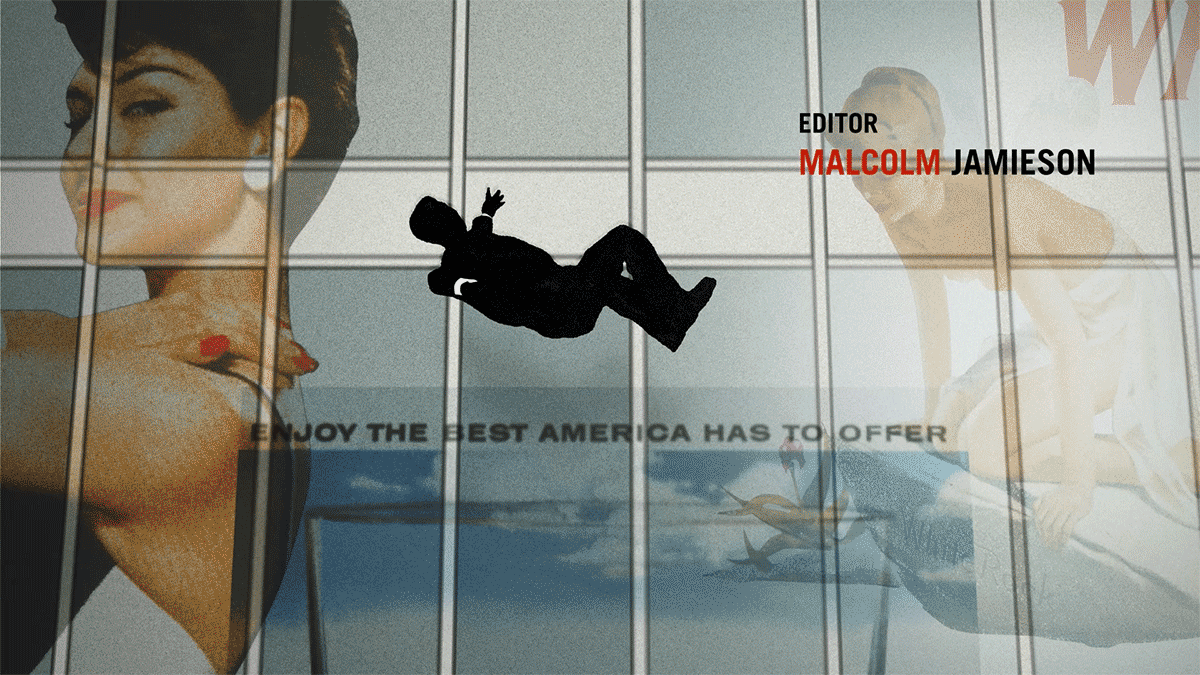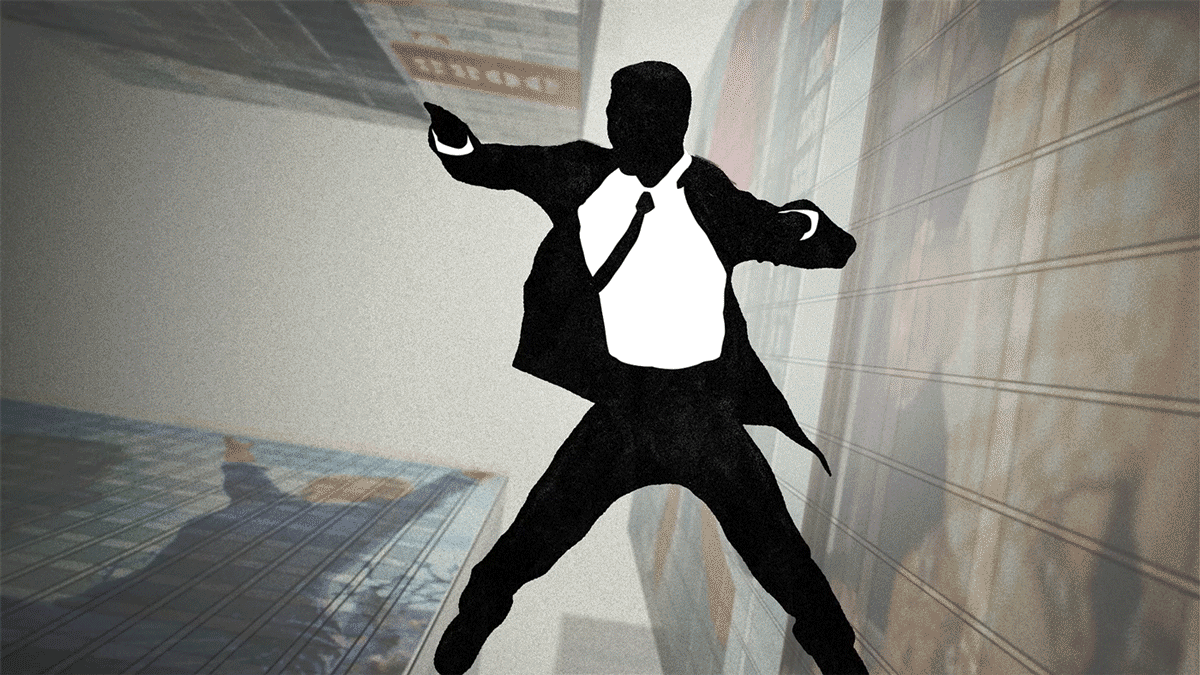 Credits
Production Company: Imaginary Forces
Directors: Mark Gardner, Steve Fuller
Executive Producer: Maribeth Phillips
Producer: Cara McKenney
Coordinator: Michele Watkins
Designers: Jeremy Cox, Fabian Tejada, Joey Salim
Animators: Fabian Tejada, Jason Goodman, Jeremy Cox, Jordan Sariego
Editor: Caleb Woods
Music Composer: RJD2 "A Beautiful Mine"